Ever stumbled upon an image online and felt lost, not knowing its context or meaning?
In the vast digital landscape, every image has a story to tell and a message to convey. But not everyone can see or understand it. That's where AltText.ai comes into play, bridging the gap between visuals and comprehension.
Imagine a tool that uses cutting-edge AI to analyze your images, generating descriptive alt text that not only enhances user experience but also boosts your SEO. No more manual inputs, no more generic descriptions. Just precise, relevant, and automated alt text that speaks volumes.
Ready to transform your website's imagery and make it accessible to all while climbing the SEO ladder? Dive into the world of AltText.ai and let the magic unfold.
What is Alt Text AI?
Oh, the wonders of technology! AltText-ai isn't just another tool; it's a revolution. Imagine a world where every image speaks to you, telling you its story. That's what AltText-ai does. It's like having a personal narrator for every image on your site.
Now, you might be thinking, "Why do I need this?" Well, every image on your website has a story and a purpose. But not everyone can see it. For those who rely on screen readers, alt text is their window to the visual world. And guess what? Google loves it too! SEO, accessibility, and user experience – AltText-ai has got it all covered.
And the best part? It's not rocket science. The process is as easy as 1-2-3. Upload your image, let the AI do its magic, and voila! You have a perfectly crafted alt text ready to elevate your website's experience.
How It Works
First things first, get your images ready. Whether you're a blogger, an e-commerce mogul, or just someone looking to enhance their website, AltText-ai is here for you. Upload your images directly, or if you're feeling fancy, use a CSV or a link. The world is your oyster!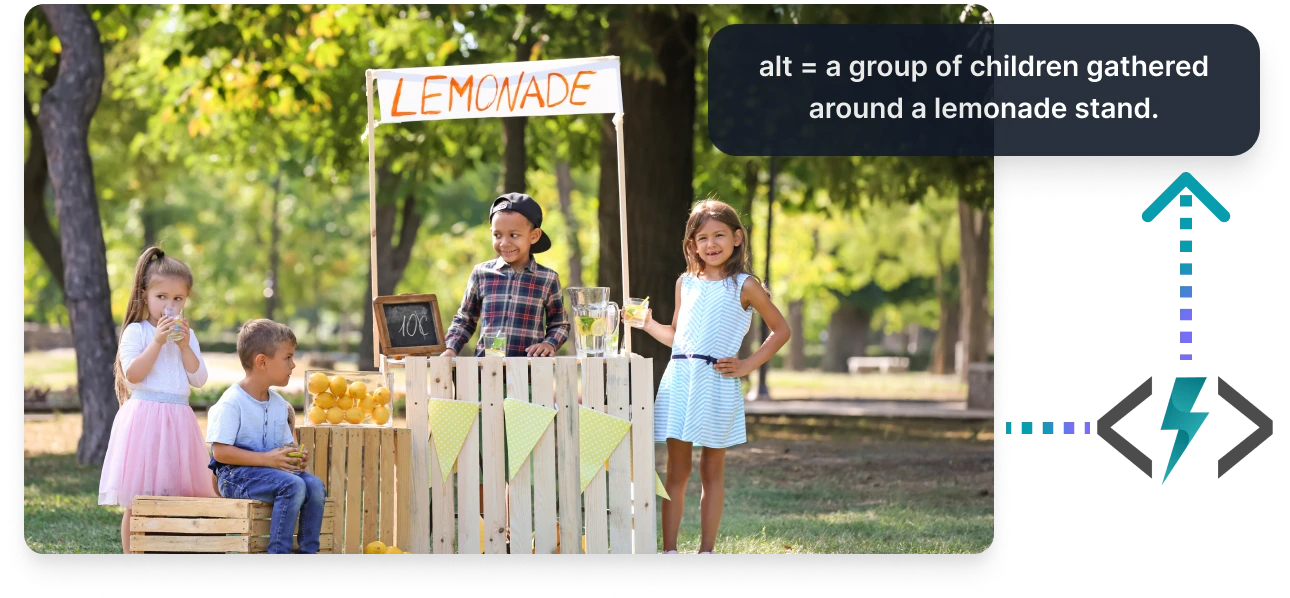 Once you've got your images in, the real magic begins. The AI, with its super-smart algorithms, analyzes your image, understanding its essence. It's like having a poet describe a painting. The result? A beautifully crafted alt text that tells a story.
And there you have it! In just a few moments, your images are no longer just visuals; they're stories waiting to be told. Whether it's a screen reader narrating it or Google indexing it for SEO, your images are now a powerhouse of information.
Pros of AltText-ai
SEO Enhancement:

Improve your website's ranking on search engines like Google.

Accessibility:

Ensure your website caters to all users, including those with visual impairments. This isn't just an ethical choice—it's a strategic one.

Efficiency:

Eliminate the time-consuming task of manually creating alt text. AltText-ai automates this process with precision.

Broad Appeal:

From individual bloggers to major e-commerce platforms, AltText-ai is recognized and valued for its effectiveness.



Cons:
Learning Curve:

Some users might need time to familiarize themselves with the tool and its integrations.

Cost:

While there's a lifetime deal available, regular pricing might be a concern for some users or small businesses.

Dependency:

Relying solely on AI might sometimes miss the nuanced context that manual input can provide.

Credit System:

The credit-based system for generating alt text and human reviews might not be appealing to all, especially those with a large volume of images.
Who Can Use Alt Text AI?
Honestly? Everyone. Whether you're a blogger, an e-commerce mogul, a digital marketer, or just someone with a website, AltText-ai is for you. It's simple, it's effective, and it's revolutionary. So, why wait? Dive in and let AltText-ai transform your digital experience.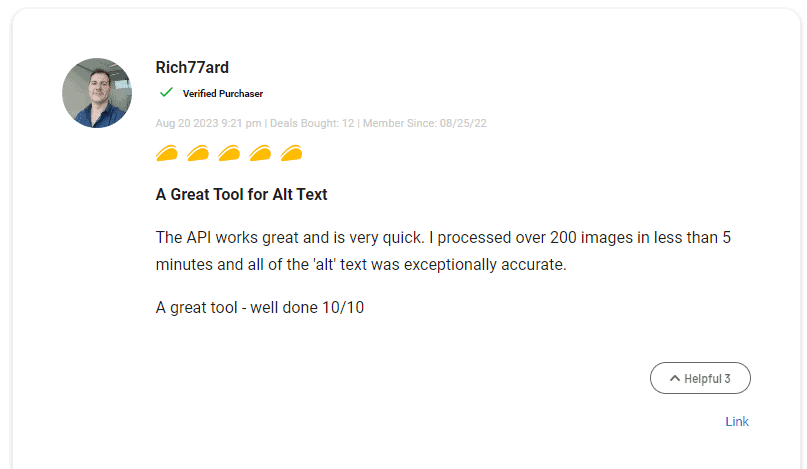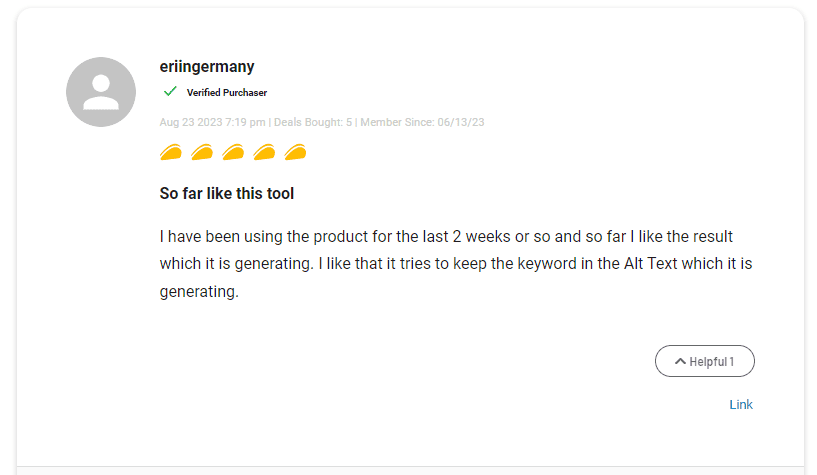 Key Features
Automated Alt Text Generation
This is where the magic happens. With its AI-driven analysis, AltText-ai crafts the perfect alt text for your images. And guess what? It can handle bulk uploads. So, whether it's one image or a thousand, AltText-ai has got you covered.
Easy Image Upload
Drag, drop, done! Uploading images has never been easier. With options to upload directly, use a CSV, or even a link, AltText-ai offers flexibility like no other.
Multilingual Support
Hola, Bonjour, Hello! With support for over 130 languages, AltText-ai is truly global. Cater to audiences worldwide with alt text that speaks their language.
Seamless Integrations
Whether you're on WordPress, Shopify, Contentful, or Hygraph, AltText-ai integrates seamlessly. And for the tech-savvy, there's a developer API just for you.
SEO Optimization
Rank higher, reach wider! With AltText-ai, SEO is a breeze. Specify your keywords and let the tool craft alt text that's Google-friendly.
E-commerce Specialization
For the e-commerce giants, AltText-ai is a dream come true. With automated brand and product name inclusion, your product images are now SEO goldmines.
Use Alt Text To Provide Context & Keywords For Your Images
Think of alt text as the voice of your images. It provides context, tells a story, and enhances the user experience. And with keywords? It's an SEO powerhouse. AltText-ai understands this and crafts alt text that's both informative and SEO-friendly.
Avoid Keyword Stuffing Your Alt Text
Keyword stuffing is so 2010! Google's smart, and it knows when you're trying too hard. With AltText-ai, you get alt text that's natural, relevant, and just right. No fluff, no stuffing, just pure, meaningful content.
Avoid Using Basic Alt Text Formulas
Break the mold, think outside the box! AltText-ai goes beyond basic formulas to craft alt text that's unique, relevant, and engaging. It's not just about describing the image; it's about telling a story.
How To Structure Your Alt Text
Structure is key. With AltText-ai, you get alt text that's structured to perfection. It's concise, it's relevant, and it's crafted to enhance both SEO and user experience.
Alt text is crucial for SEO and web accessibility compliance
In today's digital age, compliance is key. Alt text ensures your website is accessible to all, including those with visual impairments. And with SEO? It's a game-changer. AltText-ai understands this and offers solutions that are both compliant and effective.
Transcribe Words Into Your Alt Text
Words have power, and with AltText-ai, they come to life. Transcribe words into your alt text and watch your images transform into stories.
Flexible integrations
Whether you're on WordPress, Shopify, or any other platform, AltText-ai integrates seamlessly. It's flexible, it's efficient, and it's just what your website needs.
Alttextai Alternative
While AltText-ai is truly revolutionary, it's always good to know your options.

GetAltName
Uses AI to generate alt text for images.

Offers a browser extension for easy access.

Supports bulk image processing.
Auto Alt Text
Integrates with WordPress, making it easy for website owners to auto-generate alt text.

Uses machine learning to analyze and describe images.

Provides alt text suggestions based on image content.
What do you get on 29$ app sumo alttextai lifetime deal?
A deal like no other! For just $29, dive into the world of AltText-ai and discover features that are truly game-changing. From bulk uploads to multilingual support, it's a steal!

Feature/Detail
Description

Product

AltText.ai

Offer Price

$29 (Original Price: $90)

Description

An AI-powered tool that automatically generates image alt text to improve SEO and accessibility.

Key Features

Generate alt text using AI technology.

Supports bulk uploads.

Integrations with WordPress, Shopify, and CMS apps.

Alt text generation in over 130 languages.

SEO Optimization

List keywords for the tool to pull from works with major WordPress SEO plugins like Yoast, All In One SEO, Rank Math, and SEOPress.

E-commerce Integration

Shopify app and WooCommerce integration. Automatically includes brand or product-specific info in the alt text.

Plans & Features

Lifetime access to AltText.ai.

All future Silver Plan updates.

Ability to upgrade or downgrade between 3 license tiers.

GDPR compliant.

Monthly credits do not roll over.

60-day money-back guarantee.

Features in All Plans

Generate alt text for a single image or bulk upload a CSV.

SEO keywords into alt text.

E-commerce integrations (WooCommerce and Shopify).

CMS integrations (WordPress, Contentful, and Hygraph).

Unlimited websites.

130+ languages for alt text.

License Tiers

Tier 1: $29 (Original Price: $90) – 150 images per month.

Tier 2: $89 (Original Price: $274) – 600 images per month.

Tier 3: $229 (Original Price: $588) – 2,000 images per month.
How to Get A 10% Discount From AppSumo for alttext.ai?
To get a 10% discount on AltText.ai from AppSumo:
Visit AppSumo's website.

Search for "AltText.ai".

Click on the product page.

At checkout, apply the discount code "ALTTEXT10".

Enjoy your savings!
Regular Pricing of Alttextai on the official website
| | | |
| --- | --- | --- |
| Plan/Credit Pack | Details | Price |
| Bronze | 100 credits per month | $5/month |
| Silver (Most Popular) | 500 credits per month | $19/month |
| Gold | 2,000 credits per month | $49/month |
| Credit Packs | 50 credits | $3/pack |
Additional Information:
1 credit is used for each AI-generated alt text.

15 credits are used for each Human Review.
The first 25 credits are FREE.

Unused credits roll over each billing period.
For higher requirements, enterprise pricing is available upon contact.

FAQs You Need To Know Before Using It.
What is AltText.ai?
AltText.ai is an AI-powered tool designed to automatically generate alt text for images, enhancing website SEO and accessibility.
How does AltText.ai differ from manual alt text input?
Unlike manual input, AltText.ai uses advanced AI technology to analyze images and produce accurate, context-relevant descriptions, saving time and ensuring consistency.
Can AltText.ai integrate with my website's platform?
Yes, AltText.ai offers seamless integrations with popular platforms like WordPress and Shopify, as well as developer APIs for custom applications.
Is AltText.ai suitable for e-commerce platforms?
Absolutely! AltText.ai has specialized features for e-commerce, including the ability to incorporate brand and product names automatically in the alt text.
How does AltText.ai support multiple languages?
AltText.ai can generate alt text in over 130 languages, making it versatile for websites catering to a global audience.
Conclusion:
Still, manually typing out alt text for every image on your site? Or worse, leaving them blank?
The digital world is evolving, and with it, the need for smarter, more efficient tools. AltText.ai isn't just another tool; it's a revolution in how we perceive and describe online imagery.
Think about the countless hours saved, the SEO benefits reaped, and the enhanced accessibility you'd provide to all users. With AltText.ai, you're not just optimizing; you're innovating.
Don't let your website lag behind in this digital age. Embrace the future, elevate your site's accessibility, and boost your SEO game. Choose AltText.ai today and witness the transformation.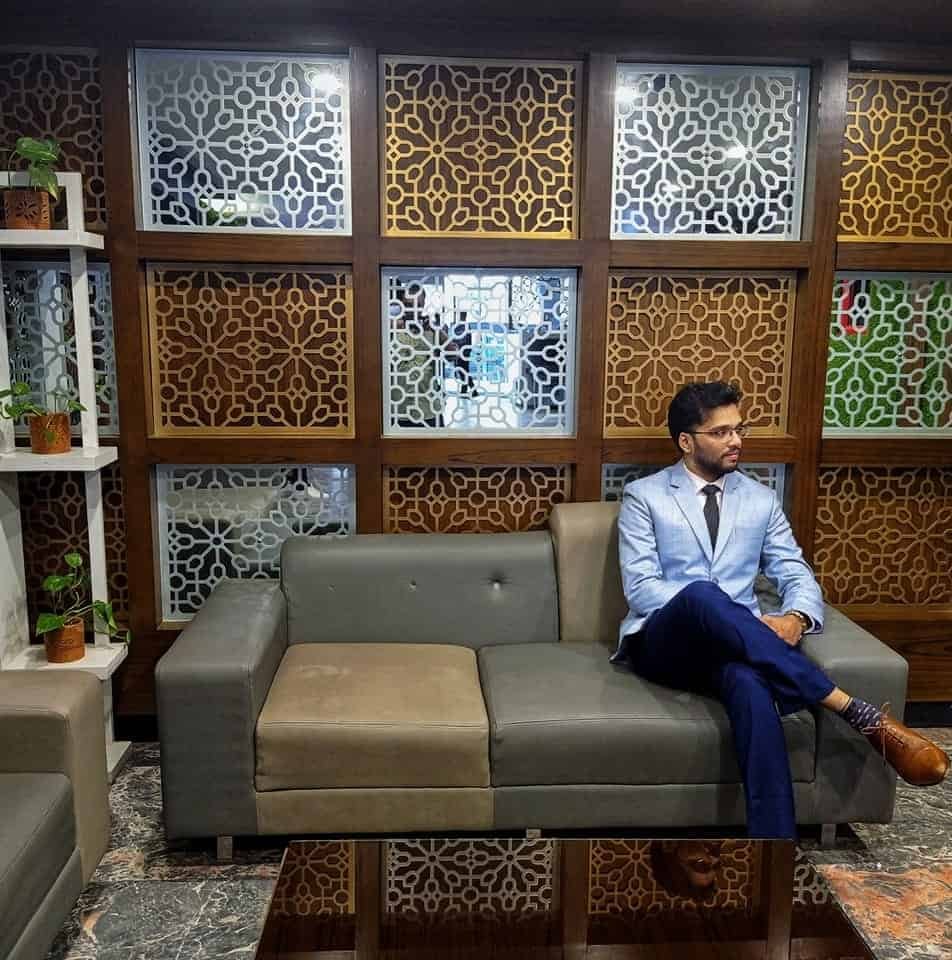 One of the Top SEO Consultants In Bangladesh. In 7 years of my career, I have worked with more than 80 brands & uncountable love from my SEO clients. To provide SEO service I have an in-house SEO team.